Slide
Accelerate Your Auto Business Growth with a WhatsApp Chatbot: Enhance Sales and Simplify Support!
Revamp Your Auto Customer Experience with a WhatsApp Chatbot
Try out our chatbot and enjoy the experience.
To chat from your own mobile number
OR
To chat from another mobile number
A WhatsApp chatbot in the automobile industry is an automated tool that can help car buyers and owners access information and services through their smartphones. The chatbot can provide assistance with a range of tasks, such as booking a test drive, scheduling a service appointment, getting information about different car models, or obtaining a quote for a new car. Users can simply type in their queries and the chatbot responds instantly, providing accurate and up-to-date information. This technology can significantly improve the customer experience, saving time and effort and ensuring that customers have access to the information they need, whenever they need it. Additionally, it can help car dealerships and manufacturers streamline their operations, reducing costs and improving overall efficiency.
Here are some potential use cases of WhatsApp chatbots in the automobile industry: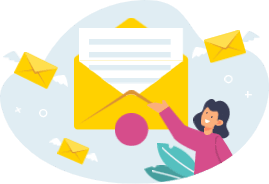 SUBSCRIBE TO OUR NEWSLETTER