Slide
Revolutionize your customer support with our WhatsApp chatbot– easy, reliable, and efficient!
Innovative Software Solution: Transforming Customer Experience with a WhatsApp Chatbot.
Try out our chatbot and enjoy the experience.
To chat from your own mobile number
OR
To chat from another mobile number
WhatsApp chatbots are transforming the software industry by providing a streamlined and engaging way for companies to interact with their customers. With chatbots, software companies can provide instant support, answer common customer inquiries, and even offer personalized product recommendations based on customer preferences. Chatbots are also able to handle complex tasks, such as providing technical support or troubleshooting software issues, leading to faster and more efficient resolutions. Additionally, chatbots can gather valuable customer insights, such as usage patterns and customer feedback, which can be used to improve products and services. With WhatsApp chatbots, software companies can create more meaningful interactions with their customers, increase customer satisfaction, and ultimately drive business growth. With the software industry rapidly evolving, chatbots are helping companies stay ahead of the curve and deliver exceptional customer experiences.
Here are some potential use cases of WhatsApp chatbots in the software industry: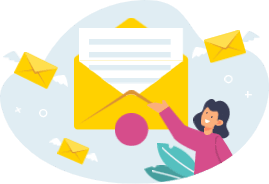 SUBSCRIBE TO OUR NEWSLETTER