Slide
Transform your learning experience with our innovative and interactive WhatsApp chatbot for education!
Transforming Education: Enhance Student Experience with a WhatsApp Chatbot.
Try out our chatbot and enjoy the experience.
To chat from your own mobile number
OR
To chat from another mobile number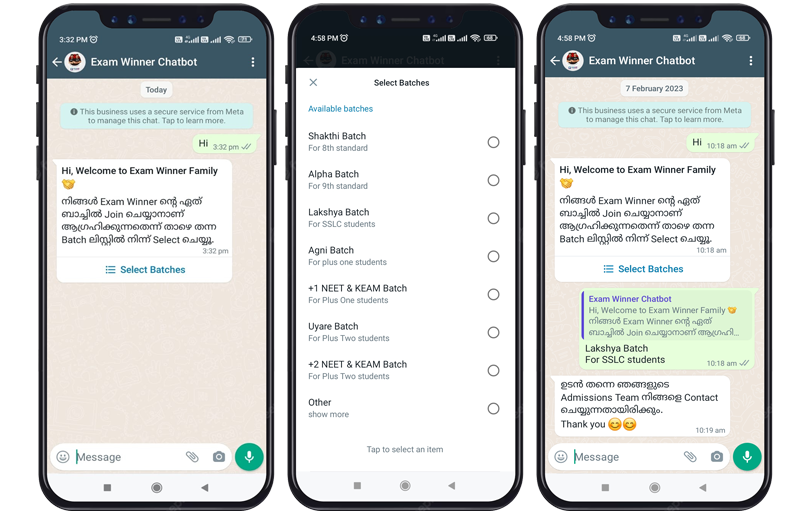 WhatsApp chatbots are revolutionizing the education industry by providing a more interactive and personalized learning experience. Chatbots can help students with homework, provide study materials, and offer feedback on their progress. Teachers can also use chatbots to engage with students, send class announcements, and answer common questions. Chatbots can even use artificial intelligence to personalize the learning experience based on student performance and preferences. For example, a chatbot can recommend additional resources or adjust the difficulty level of questions based on how well a student is doing. Additionally, chatbots can help schools streamline administrative tasks, such as scheduling parent-teacher conferences, tracking attendance, or collecting student feedback. With their 24/7 availability and ease of use, WhatsApp chatbots are a game-changer in the education industry.
Here are some potential use cases of WhatsApp chatbots in the real estate industry: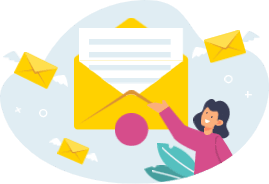 SUBSCRIBE TO OUR NEWSLETTER