Slide
Revolutionize Your Jewelry Business with Our Intelligent and Dynamic WhatsApp Chatbot Solution: Streamline Sales and Boost Customer Engagement!
Transform Your Jewellery Shopping Experience with a WhatsApp Chatbot!
Try out our chatbot and enjoy the experience.
To chat from your own mobile number
OR
To chat from another mobile number
WhatsApp chatbots are making waves in the jewellery industry by offering a more personalized and interactive experience for customers. Chatbots can assist users in finding the perfect piece of jewellery based on their preferences, such as metal, stone, and style. The bot can provide relevant product listings, images, and specifications. Additionally, chatbots can assist customers with jewellery customization by offering suggestions, tracking orders, and sending updates. Chatbots can also handle payments, returns, and exchanges, making the purchasing process more convenient and efficient. Moreover, chatbots can provide tips on jewellery care and maintenance, offer gift ideas, and even allow customers to virtually try on the jewellery. With their 24/7 availability and ease of use, WhatsApp chatbots are revolutionizing the jewellery shopping experience and making it more engaging and enjoyable for customers.
Here are some potential use cases of WhatsApp chatbots in the jewellery industry: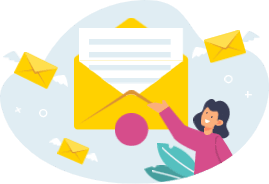 SUBSCRIBE TO OUR NEWSLETTER